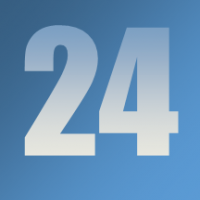 PRAYER CAMPAIGN - DAY 24
October 17, 2020
Saturday, October 17, 2020

Praying for my Community – Maple Valley

"to open their eyes, in order to turn them from darkness to light, and from the power of Satan to God, that they may receive forgiveness of sins and an inheritance among those who are sanctified by faith in Me." (Acts 26:18; NKJ)

This is Paul's commission from God, but it makes a wonderful and powerful prayer for those who are lost.

Our church is physically located in Black Diamond, but we serve the Maple Valley community as well with many of our members living there. Maple Valley is a growing community with one of the top school districts in the state attracting new residents daily. Would you pray that as people move in seeking a better future for themselves and their children that they would not neglect their spiritual life? Would you pray for an openness to the Gospel of Christ in Maple Valley?


Back