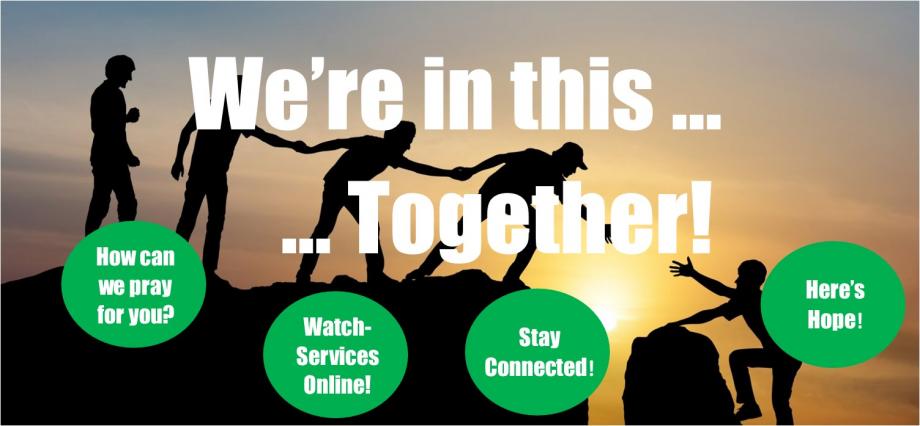 The COVID 19 Virus has certainly upended our lives! Quarantines, Lockdown, Social Distancing. People we know and love have gotten ill and some have even lost loved ones. It is a serious situation. But this we know and proclaim: God is still on the throne! God is still in control! Whatever you are going through at this time, you can turn to Jesus Christ for help and hope! We want to help too! We are in this together!
How Can We Pray For You Today?
Do you have a prayer need? Please reach out to us and let us know how we can pray for you today! Email us here!
Worship With Us Online!
We are streaming our services on our Chapel Wood YouTube Channel. (CLICK HERE)
And on our Chapel Wood Facebook page. (CLICK HERE)
Stay Connected!
It is so important for beleivers to stay connected with one another. You can chat with us on our Facebook Page. (CLICK HERE) Or send us an Email. (CLICK HERE) Phone calls work too! Reach out to us!
Give Online!
Many have asked about how to continue giving their tithes and offerings during this time. Here is the link to our online giving portal. (CLICK HERE)