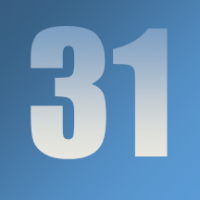 PRAYER CAMPAIGN - DAY 31
October 24, 2020
Saturday, October 24, 2020

Praying for my Nation – The Judiciary

"Therefore I exhort first of all that supplications, prayers, intercessions, and giving of thanks be made for all men, for kings and all who are in authority, that we may lead a quiet and peaceable life in all godliness and reverence. For this is good and acceptable in the sight of God our Savior, who desires all men to be saved and to come to the knowledge of the truth." (1 Timothy 2:1-4; NKJ)

The Judiciary and Supreme Court are the interpreters of the law. They play a vital role in providing justice and protecting the rights of every American. Would you pray that the justices of the Supreme Court would first and foremost seek the Lord and wisdom from His Word?

Would you pray that the justices operate with righteousness, impartiality, integrity, and courage?

Would you pray that the intent of the Constitution and law not be distorted or perverted by special interests.

That the Biblical basis for the law of this country would be recognized for the great benefit and blessing that it is?



Back