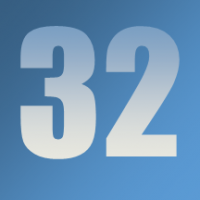 PRAYER CAMPAIGN - DAY 32
October 25, 2020
Sunday, October 25, 2020

Praying for my Nation – State and Local Governments

"Therefore I exhort first of all that supplications, prayers, intercessions, and giving of thanks be made for all men, for kings and all who are in authority, that we may lead a quiet and peaceable life in all godliness and reverence. For this is good and acceptable in the sight of God our Savior, who desires all men to be saved and to come to the knowledge of the truth." (1 Timothy 2:1-4; NKJ)

Most of the attention in the media is focused on the Federal Government, but Governors, State Legislatures, State Courts, City Governments have a huge impact and influence on our lives. Will you pray today for our state and local leaders? Will you pray that they will make decisions with true wisdom? Will you pray that they will not cave to special interests but make decisions that are truly wise and good and just for all of their constituents? Will you pray for those leaders who are not believers, praying that God would soften their hearts and grant them the grace of Jesus Christ?

Back