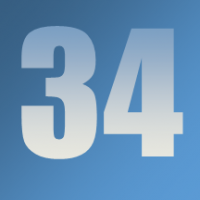 PRAYER CAMPAIGN - DAY 34
October 27, 2020
Tuesday, October 27, 2020

Praying for my Nation – First Responders and our Military

"Therefore I exhort first of all that supplications, prayers, intercessions, and giving of thanks be made for all men, for kings and all who are in authority, that we may lead a quiet and peaceable life in all godliness and reverence. For this is good and acceptable in the sight of God our Savior, who desires all men to be saved and to come to the knowledge of the truth." (1 Timothy 2:1-4; NKJ)

Pray today for all of our military men and women. Pray especially for those who go in harms way even now to fight for and protect our nation. Pray for all of our first responders – police, firefighters, EMTs, medical personnel.

Give thanks to God for people such as these who put their lives on the line for us!

Pray for our military and first responders to know Christ, and to draw on him for strength, courage, and wisdom.

Pray for the protection and safety of these men and women who often go into harms way.

Pray for the emotional well being of our military men and women and first responders. Their jobs can be very stressful and mentally taxing.

Pray that our military men and women and first responders will feel the support and appreciation of their communities.


Back