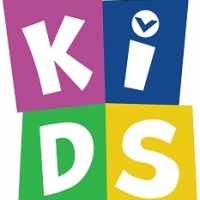 Checking-In | This Week's Kid's Bible Lesson | Future Kid's Connect through Zoom
by Rebecca | May 2, 2020
Dear Families,
Happy May Day! I hope that you are all well. I hope that have found some sort of routine or normalcy during this challenging time. We truly miss you all and especially getting to love and minister to your kids.
I hope that within your weekly routine, you have made Bible study and Worship an essential part of your family time. If you have not, I encourage you to do this. The Lifeway At Home Bible material is a good guide for this. If you haven't already signed up for this you can still do it by going to mylifeway.com/redeem, setting up an acouunt and use the redemption code
VZMD4SSQ38
. Each week they update with a new Bible lesson.
This week's lesson is on the
Holy Spirit
and may foster some great discussion about when a child is ready to become a Christian and how the Holy Spirit plays a role in that.
I've also attached the activity page and the conversation starter for you to download. If you don't have the ability to print off the activity pages, please let me know and we will try and get the pages to you.
ACTIVITY PAGE #1
ACTIVITY PAGE #2
Here is a format you could follow.
Watch the Intro Video. After the video, click the BACK button in your browser to return to the main menu, or swipe left on your iPhone.
Get the Downloads at the top right of this page: Print out the Activity Page and One Conversation Guide.
Gather your Family around your computer or mobile device. Open your Bible to the scripture passage on the One Conversation page.
Watch the Video portion together as a family.
Talk About the Story and the topic of the week with your family. Ask open-ended questions. Share your insights and encourage your kids to talk.
FUN CRAFT/OUTREACH IDEA
Make a May Day basket - Make a paper cone and fill it with fresh or silk flowers and put a handle on it using ribbon or twine or paper. Hang on your neighbors front door with a little note or Bible verse to brighten their day.
Kid's-Connect through ZOOM
I would also like to see if we can possibly do a Zoom meeting to connect with our kids and see how everyone is doing. We would also do a little Bible lesson and prayer time and have some fun!. If this would be something that your kids could do, please let me know. Zoom is free if we keep our time to 1 hour and very easy to use. We would make sure that our meeting place is secure and everyone would need a personal invitation to join our meeting time.
Please let us know if there is anything that our church can do for you or how we can pray for you. Our Chapel Wood Sunday messages our currently being live-streamed on Facebook as well as on Youtube at 11 AM. You can go to chapelwoodbc.org to access.
Again we all miss you very much! Hugs to all your wonderful kids.
In Christ's Love,
Rebecca and Chapel Wood Kid's Ministry Team
God is our refuge and strength, a very present help in trouble. Therefore we will not fear...Psalm 46:1-2a