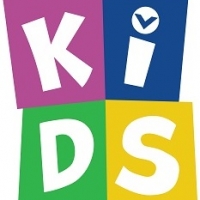 Family Easter Devotionals for Holy Week
by Rebecca | April 10, 2020
Dear Families,

I trust this finds you all well and not going too stir crazy with isolation. I am looking forward to the sunshine and warmer weather they are promising for next week.

Family Easter Devotions for Holy Week!
This upcoming week is known as Holy week. It is a time to prepare our hearts as we reflect on the death, burial and resurrection of our Lord. What better time to share and celebrate together as a family. Here is a worderful resource, with a daily devotion for you to share with your kids for the next 8 days.
https://kidsministry.lifeway.com/wp-content/uploads/sites/9/2020/04/EasterDevotional2020-Final2.pdf
I pray that you will use this an opportunity to share God's love and the gospel with your kids and grandkids!


At Home Sunday Worship

I hope that you were able to have a family worship experience these past few Sundays and perhaps found the "At Home" Lifeway devotion and activities helpful to guide you. It is so important for our children's sake during this time to keep a regular routine and that includes Sunday worship. Here are some tips.

Family Sunday Routine
Get up at your regular time for church

Get dressed as you would for church

Set a time aside to worship together

Sing, pray, Read God's word and discuss what you are learning. (use the conversation starter sheet below if you need guidance)

Enjoy a meal together
If not sure how to lead a family worship experience, then I encourage you to check out the At Home Worship materials Lifeway has provided for free. It comes with a Bible lesson on video, activities and and a conversation starter sheet to help you guide family discussion.

Here's How to Access: .

Step 1: Go to my.lifeway.com/redeem
Step 2: Register if you are a new user or Login if you already have an account
Step 3: Enter this redemption code: VZMD4SSQ38
Step 4: Click "Access" (if prompted to sign in again, sign in) and then click "My Dashboard,"
and go to LifeWay Kids at Home
Step 5: Download your Activity Page and One Conversation Sheet to use as you watch the video session

Please let us know if there is anything that our church can do for you or how we can pray for you. Our Chapel Wood Sunday messages our currently being live-streamed on Facebook. Go to chapelwoodbc.org to access.

We all miss you very much! Please give your kids a big hug from their Chapel Wood teachers! May God bless each of your families as you reflect and celebrate together this special Easter Season!

In Christ's Love,

Rebecca and Chapel Wood Kid's Ministry Team

God is our refuge and strength, a very present help in trouble. Therefore we will not fear...Psalm 46:1-2a