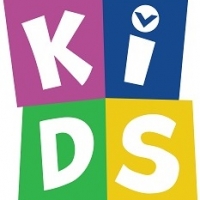 Family Worship Resources this Easter Sunday!
by Rebecca | April 11, 2020
We want to encourage all families to make it a priority to take time to worship together. Our teachers really miss getting to share God's love with our kids during Sunday School and Children's church. But while apart, we are excited that Lifway has provided a free "At Home" resource to encourage families to continue the worship experience in their homes. This resource provides free access to weekly Bible story videos, acitivity pages and a conversation starter sheet to guide you in family discussion with your kids and grandkids. Here is how to access it:
Step 1: Go to my.lifeway.com/redeem
Step 2: Register if you are a new user or Login if you already have an account
Step 3: Enter this redemption code: VZMD4SSQ38
Step 4: Click "Access" (if prompted to sign in again, sign in) and then click "My Dashboard,"
and go to LifeWay Kids at Home
Step 5: Download your Activity Page and One Conversation Sheet to use as you watch the video session
Tips for a Family Sunday Routine
It is so important for our children's sake during this time to keep a regular routine and that includes Sunday worship. Here are some tips.
Get up at your regular time for church
Get dressed as you would for church
Set a time aside to worship together
Sing, pray, Read God's word and discuss what you are learning. (use the conversation starter sheet below if you need guidance)
Enjoy a meal together